LIVE MEETING
Mike Gertner opened. Ken Dufour read a poem about time passing, and we prayed silently, including for Dennie Schapiro. Craig Boardman led the pledge.
Ed Romeo said the new OASIS magazine features a photo of Field of Honor on the cover with information about it inside. Richard Swinney asked us to help place the flags on poles at a work session the next day. Shirley Lashmett said Bruce Woods, a 55 year member of Exchange of Long Beach, passed away. His Celebration of Life is on May 4th. Per Dr. Bob Wood, the latest National Exchange newsletter states it's our chapter's 65th anniversary George Lesley announced Andrew Shortt is getting married in June.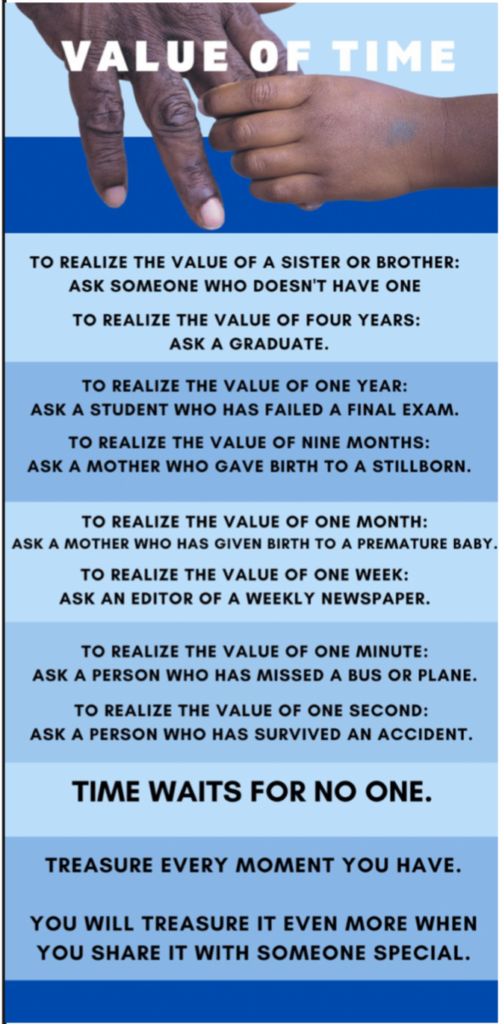 PROGRAM
George introduced Grace Leung, the Newport Beach City Manager. Grace obtained a Bachelor of Arts in Urban Studies from Columbia and a Masters of Public Policy from Harvard. She began her career as Director of Finance for the City of Sunnyvale until 2016 when she became Director of Administrative Services and later Assistant City Manager for the City of Irvine. In 2018, Grace became the City Manager for Newport Beach.
Grace had big shoes to fill as City Manager because she replaced the well-respected Dave Kiff. Moreover, during her brief time,, she has faced extraordinary challenges. Within eighteen months, the pandemic hit. City staff was forced to discard the normal playbook and develop creative solutions to tackle unprecedented issues. She is grateful of how well staff came together and developed great workarounds. Newport Beach led Southern California in keeping beaches open. The City's library quickly established a carry out service, and Recreation and Senior Services developed online programming for kids and seniors. Staff maintained customer service at the highest possible level. Things now seem back to normal. The City is gearing up for summer classes, 4th of July parades, and other tradi- tions. Oasis is close to full operation. The loss of normal traditions has made people very appreciative of community events.
Grace's prior experience as Finance Director proved useful during the pandemic. At the outset, the City reduced its revenue projections, cut expenditures, and suspended capital projects. Increasing property values translated into increasing property tax revenues, which comprise 50% of the General Fund. Also, tax revenues from short term lodging are climbing as society is reopening. In fact, the City is projecting $265 million in General Fund revenue for fiscal year 2023 which is higher than pre pandemic levels. Because of smart planning and increasing revenues, the City has a surplus. Council will contribute to unfunded pension liability and expects this will be fully paid down in six years. The City is proceeding with capital projects paused during the pandemic including the library lecture hall, new fire stations in CDM and on the peninsula, and a new Junior Guards headquarters. It is also working on infrastructure maintenance including road repairs.
Grace addressed California's housing element, requiring California cities to plan for 3 million additional housing units, including 1.3 million in Southern California with 4,800 in Newport Beach. Half of Newport's units must be low income; about a third, moderate income. To be economically feasible, developers must build additional units to rent at market rates to cover the shortfall from affordable units. Newport estimates it needs 11,000 units to meet the lower income unit requirements. It is considering new units near the airport, Newport Center, and Coyote Canyon (by the 73 and Newport Coast). The State has approved a handful of housing plans, but not Newport's. Newport hopes to have its plan approved this summer and residents to vote on it by March, 2024. It's unknown how the State will react if the plan is rejected, but it could override the vote.
Grace discussed homelessness. Many wonder why the police don't arrest the homeless. It's not that simple, but rather a complex problem. The courts have dictated how cities handle homelessness with the goal of getting as many as possible into long term housing. The City has several tools to combat homelessness including dedicated employees, the Police Department's Homeless Liaison, Cynthia Carter, and the Homeless Coordinator, Natalie Basmaciyan. Newport partners with Costa Mesa on a homeless shelter with 70 beds and supportive services. The City recently introduced a mobile unit called Be Well OC that provides mental health services for the homeless and others. Be Well allows a social worker rather than police to make first contact with the homeless, freeing police to perform traditional duties. Finally, the City is seeking to partner with developers to build permanent, affordable housing for those transitioning off the streets. With land value so high, this is difficult Despite these efforts, the homeless population is always changing so homelessness will continue.
Grace briefly mentioned the new, state mandated trash system wherein residents must separate waste into recycling, compost, and trash. The City has contracted with CR&R on this, which, admittedly has not had a smooth start. They are still in the process of distributing cans, which hopefully will be complete by summer.
Grace selected the raffle winners. Grace and Gail Demmer who each won $22. Gina Lesley won a shirt.
DATE/SPEAKER/SUBJECT
May 5  - Scott Swift, Teen Health
May 12  - Youth of the Year
May 19  - Business Meeting
May 26. - Accepting the Challenge of Excellence

This week we will be at the Bahia Corinthian Yacht Club. Lunch will be served at 12:20 pm. You will be emailed an invitation two days before the meeting. Please notify Richard Swinney by this Wed 2 PM if you are planning on attending.