Spindrift November 18, 2021
We started on time with Leo Fracalosy reading the entire Gettysburg address, the words of which fit beautifully in describing some people's view of today's world. Followed by Ed Romeo, distinguished Veteran, leading the Pledge.
Ed Romeo reported that a generous donor started the club's planning and financing for next year's Field of Honor. Their $3,000 donation, presented today, got the Field of Honor Planning Committee off to a great start. The Exchange Club is very thankful for the donation.
Cynthia Strasmann confirmed the planning for the Christmas party at their home on 11 December, essentially guaranteeing that it would be less than $70. Richard noted that a list would be available by next week.
President Mike read a thank you note from Giselle Romero of Back Bay thanking us for protecting our freedoms.
Field of Honor Chair Richard announced that a week from tomorrow, on the 19th of November, there will be a work party at our location at the end of the street on 19th Street, 9 AM. This is to clean and count the number of flags that need to be replaced this coming year so we can get an order in early.
Honored Guests introduced were Larry Reed, guest of Ken DuFour and Jeff Herdman, guest of George Lesley.
Gina Lesley announced the price for the Mission Inn for April 29-May 1 if we decide to go there for our "Desert Trek" there this coming year. $282/night.
President and football wizard Mike announced the winners this week, NONE of
whom were here to claim their winnings. Garry TeWinkle, picked up his $3 for low man last week, and the winners this week were Gail Demmer for $25 (1st place), with Fran Murphy and Will O'Neill with 10 bucks each.
PROGRAM
Introduced by George Lesley, Harbormaster Paul Blank took sailing lessons in 1975 and graduated from Estancia, got a BA in psychology. He was an IT executive at Casa Laguna.
He has been a Harbor Commander since 2012, recognized for the Center of Culture for Newport Beach, and was appointed Harbormaster in May of 2021. Only Seymour Beek knew the correct answer to his question, "Who was the designer of the BCYC?" Bill Ficker!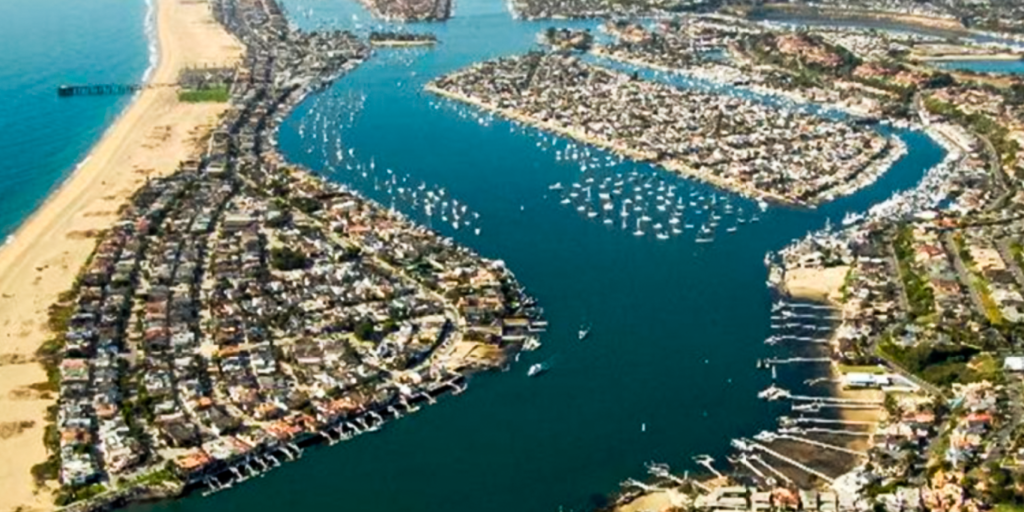 Paul identified the goals of the Harbor
Department in his slide: to keep it clean, safe, and well enjoyed, based on the criteria of residents, businesses and visitors in that particular order. The Harbor, shown here, is 880 acres, essentially the equivalent in size of Central Park in New York. We have seven million visitors each year, and Newport Beach gets $300 million in direct sales, plus another $1 billion in indirect sales -- hotels and hamburgers.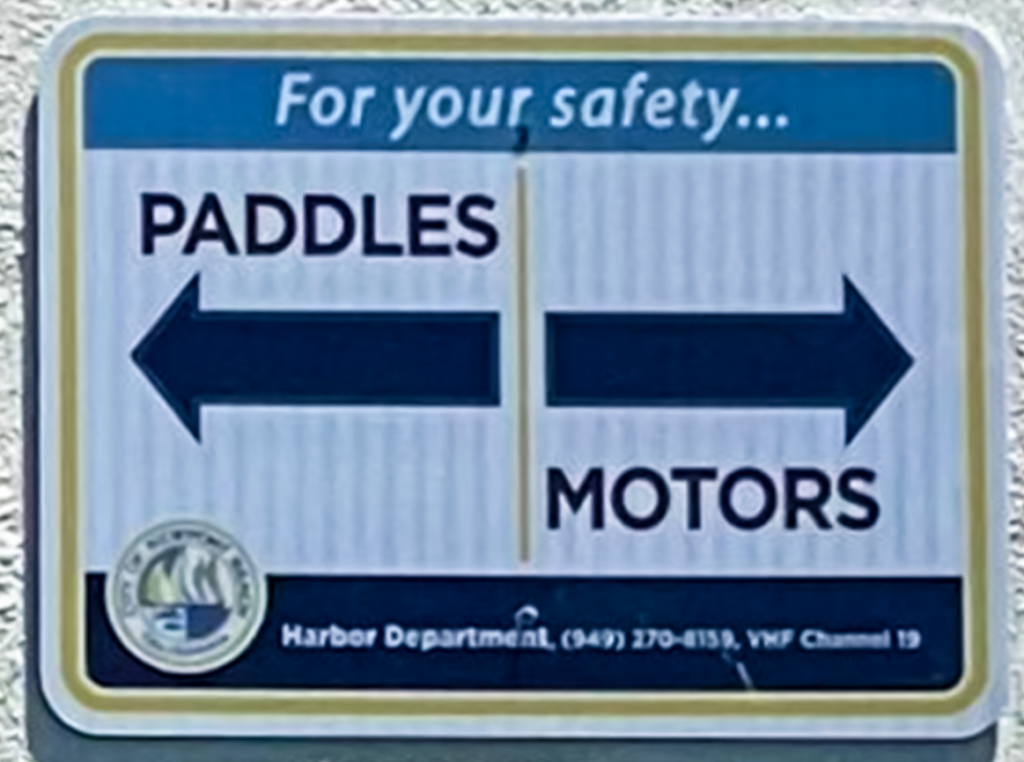 There are seven people on the Harbor Commission, which runs the Harbor. Examples of keeping it clean run from cleaning graffiti from signs to cleaning up oil spills. The recent spill, caused by an anchor being dragged over a pipeline, resulted in only minor damage to the Harbor. Services performed include boat lifting, auctions, "no discharge" maintenance — enforced with dye tablet testing — prevention of bridge jumping, issuance of 30-day permits, and permit fees enforced by the police. They do a stellar job of boater education. Thank you, Harborma- ser Paul, for sharing the Harbor status.
DATE/SPEAKER/SUBJECT
Nov 18 - Business Meeting. Members only,
please
Nov 25  - Dark for Thanksgiving
Dec 2. - Oil spill report from the Lifeguard Chief Mike Halphide
This week we will be at the Newport Rib Company, 2196 Harbor Blvd., Costa Mesa. East side of Harbor, South of Wilson. Lunch will be served at 12:20 pm. You will be emailed an invitation two days before the meeting. Please notify Richard Swinney by this Wed 2 PM if you are planning on attending.