LIVE MEETING
Mike Gertner opened. Leo Fracalosy prayed for those suffering in Ukraine. Seymour Beek led the pledge.
Richard Swinney reported all 1,776 flags are flying at the FOH. There will be a student program May 20th from 10:00 – 11:00 a.m. On May 21st, Armed Services Day, and May 30th, Memorial Day, at 11:00 a.m. a band will play followed by a noon ceremony. If you can only attend one ceremony, Richard recommended Memorial Day. A Ukranian mother and son will speak about their escape from Ukraine. Our Board approved a $1,000 donation to the pair and Friends of Oasis gave them $500. Roger Summers' son-in-law, Scott Terry, was his guest. Both Terry and Michael Call, who have been of tremendous help at FOH, will be inducted into the club next month.
PROGRAM
Ed Romeo turned 96 on May 8th and spoke to us about his life. He has enjoyed a life well lived, not because of himself but of those around him. He pondered how to summarize 96 years in 20 minutes. He chose to review highlights of his life and titles he has held through photos. Ed's first titles were "son" and "brother" eventually to 11 siblings. Ed is the only remaining "brother," but still has his sisters.
Ed was an "athlete." He rejected typical ball sports opting for ice skating and hockey. Ed loved skating so much he'd skate on the Hudson River even when warmer weather risked it melting. He was also was fond of dancing.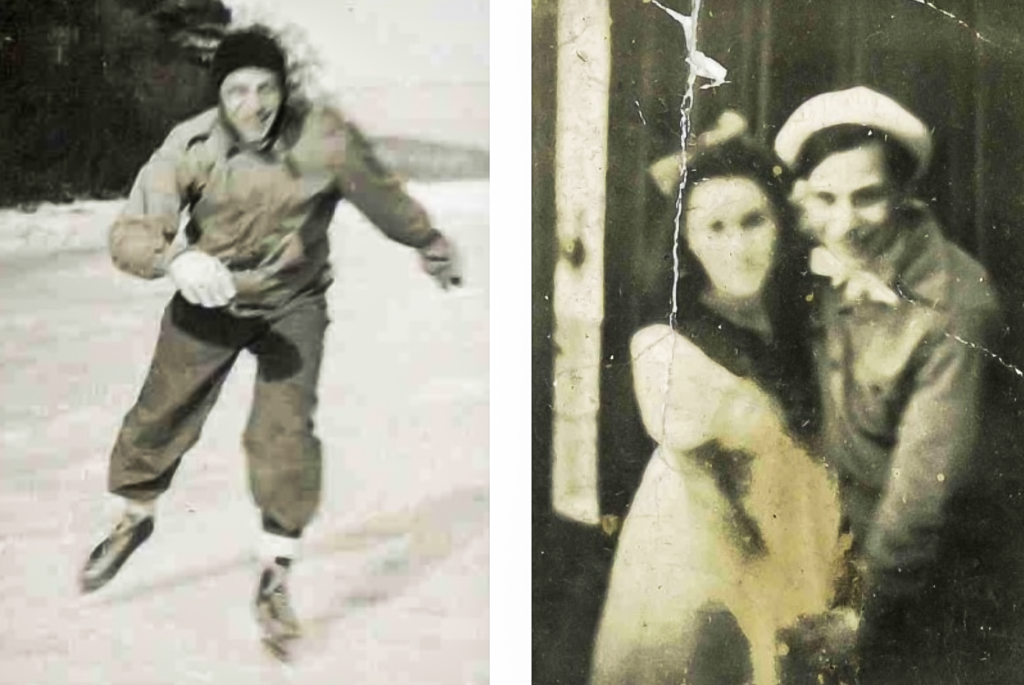 Ed was raised a "Catholic." In his early teens, he wanted to become a priest. After high school, he studied at St. Anthony's Seminary and then became "a monk." He lived in a monastery and took vows of chastity, poverty, and obedience. But, when it was time for permanent vows, Ed realized it wasn't for him.
Ed moved home and landed a job at Lord & Taylor on 5th Ave, first as "clerk," then "elevator operator." He recalled taking fancy ladies to the 9th floor tea room. He'd stop at the 8th and chuckle as the ladies exclaimed "Woo!" as the elevator floated to the 9th.
By 1947, North Korea was heating up. Ed heard unpleasant stories about the Army from his brothers. So, in 1948, he enlisted in the Navy and became a "Sailor." Ed trained in Chicago until he was deployed to a cruiser in San Diego. Escaping Chicago's winter weather for sunshine, he thought he had died and gone to heaven! Sadly, his cruiser quickly left for San Francisco and was soon decommissioned.
Ed entered Yeoman school and was promoted to "Seaman." He was given another chance at sunshine, in Pearl Harbor's administrative offices, reporting to the Pacific Commander in Chief. During Christmas 1949, Ed had a brief stint as "babysitter." He cared for his boss' children while he and his wife entertained visitors from California. Ed was also a "jackpot winner." One of the visitors, Mary, was a recent community college graduate who came to Hawaii to complete her degree. Ed quickly became her "boyfriend," in nine months, her "fiancé," and March 25, 1951, her "husband."
Ed and Mary enjoyed Hawaii. Mary played ukele for Ed's hula. Ed became "father" to Donna and later to Kathy, and Christy.
Ed left the Navy to obtain his B.S. in Social Studies and Masters in Education at Loyola University. He was in the Student Teachers Association which introduced him to the California Teacher Association (CTA).
In 1956, Ed became a "teacher" in Anaheim where he was voted teacher of the year. He was in the CTA as a "Teaching Member," "Committee Member" at the state level, and "President" in Anaheim. He loved teaching, but left in 1966 for a paid position as CTA's "Chapter Services Consultant" for Orange County. In his 28 years with CTA, Ed became a seasoned "negotiator." He secured collective bargaining for teachers to unionize at the local level. This involved teacher strikes, including one in Compton that Ed organized and achieved a settlement. Ed assisted local chapters to become union representatives, and helped teachers tackle problems as part of a state level crisis team. Ed was "Consultant" for the Community College and Student Teacher Associations.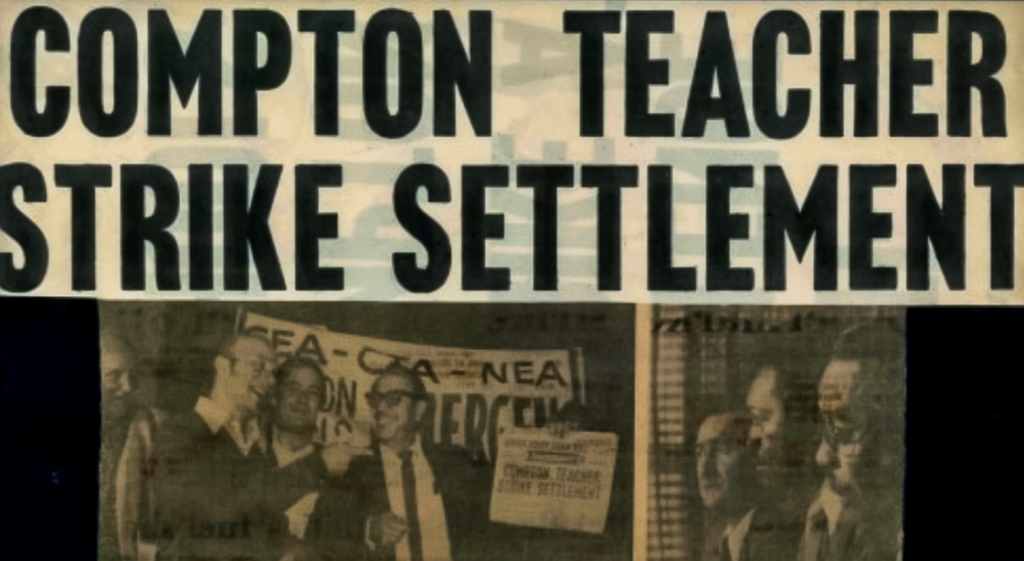 Since retiring in 1965, Ed and Mary have been avid fitness enthusiasts. Ed has served as "Board Member," with time as "President." for the Friends of OASIS. One of his favorite titles is "Exchange Club Mem- ber," now in charge of Service to Seniors.

DATE/SPEAKER/SUBJECT
May 26  - Accepting the Challenge of Excellence
June 2  - Jim Carson, "Survivor2Leader.org, regarding
helping-sex trafficking survivors
June 9  - Nancy Scarbrough, the formation the Land Trust in Newport Beach with the Ritz Carlton Residences Development
June 16  -  Business Meeting

This week we will be at the Bahia Corinthian Yacht Club. Lunch will be served at 12:20 pm. You will be emailed an invitation two days before the meeting. Please notify Richard Swinney by this Wed 2 PM if you are planning on attending.