Spindrift October 14, 2021
MEETING
Our belated Spouses/Significant Others luncheon was held at the Newport Rib Company in Costa Mesa, and there were about 30 in attendance.
Our very special guests included Paula Kruse, Ron Lashmett, Jeannie Nininger, Pam Summers, Lynda Wood, Marjie Tewinkle, and Lorrie Levin (Dufour). President Mike Gertner introduced his guest, Jan Newman.
President Mike asked Roger Summers to lead our group in the invocation, expressing gratitude for the food and friendship, asking for prayers for our veterans, for our members and their families, and for allowing us to continue to do good things to benefit our community. Joe Brown then led us in our salute to Old Glory.
Buffet lunch was yummy, and included BBQ ribs and chicken, baked beans, cornbread, and salad.
The food was definitely good! Pres. Mike mentioned that he expects us to return to the BYCYC for out next meeting. Stay Tuned!
Pres. Mike, our resident Football Commissioner, discussed the proceedings of the football pool for the last couple weeks. From week 4, Garry Tewinkle was the 2nd place winner ($10), and the 3rd place winner, Roger Summers, picked up $5. The result of the pool for Week #5, with 19 participants, were Bob Washer (low man, $3); the 2nd place winner was a 3-way tie which Jeff Yeargain won with the closest tiebreaker number; and the winner was Mitch Mitchell with 13 correct answers ($25).
Wally Ziglar commented that the Club has donated $5,000 to the Marine Scholarship Fund, and they will be having a fundraising dinner at the William Lyon Air Museum on Friday, October 15th. Anyone interested in attending, please contact Wally.
PROGRAM
Our able V.P. in charge of programs, Mitch Mitchell, introduced our speaker, Kate Wheeler, CEO of the Crystal Cove Conservancy, who attended our luncheon along with Cindy Otto, its President and principal fundraiser. Kate gave a very informative presentation entitled "Protecting Crystal Cove for Generations to Come."
Kate started with the Conservancy in 2015, and became the CEO a couple of years later.
Crystal Cove State Park has a very interesting history, going back thousands of years starting with the indigenous people who inhabited the area, and who in the 17th century were renamed by the missionaries as the Juaneno and Gabrieleno Indian tribes. For the last 100 years or so, the land was part of the Irvine Ranch, and was used for raising cattle and farming. Irvine Ranch leased plots of land to those who wanted to farm them, and a lot of the leases went to Japanese- American families who lived there and worked the land. Their children went to public schools on weekdays, so a Japanese community center was built on Crystal Cove where the children could learn their language and culture.
When the US entered WW II, the families were deported to Arizona, and none of them returned; the Community Center, however, continues to exist on the bluff.
The primary objective of the Conservancy is to work in partnership with California State Parks to provide stewardship for Crystal Cove's 2,800 acres of public lands, including the beach cottages, 2,400 acres of pristine back country, 3 miles of rocky beach habitat, and 400 acres of coastal bluff habitat. The Cove also includes the State Marine Conservation Area. While overseeing the Cove, the Conservancy has developed a nationally recognized STEM (Science, Technology, Engineering, and Math) education program which uses its programs to teach students in conservation and environmental activities; Crystal Cove State Park is considered to be an ideal classroom and learning lab, and the Conservancy wants to bring into the park individuals who otherwise wouldn't have the opportunity to engage in these activities.
A concern is that middle and high school students are generally less interested in science, and that there is a need to develop a stewardship to ensure the continuance of this park and others like it.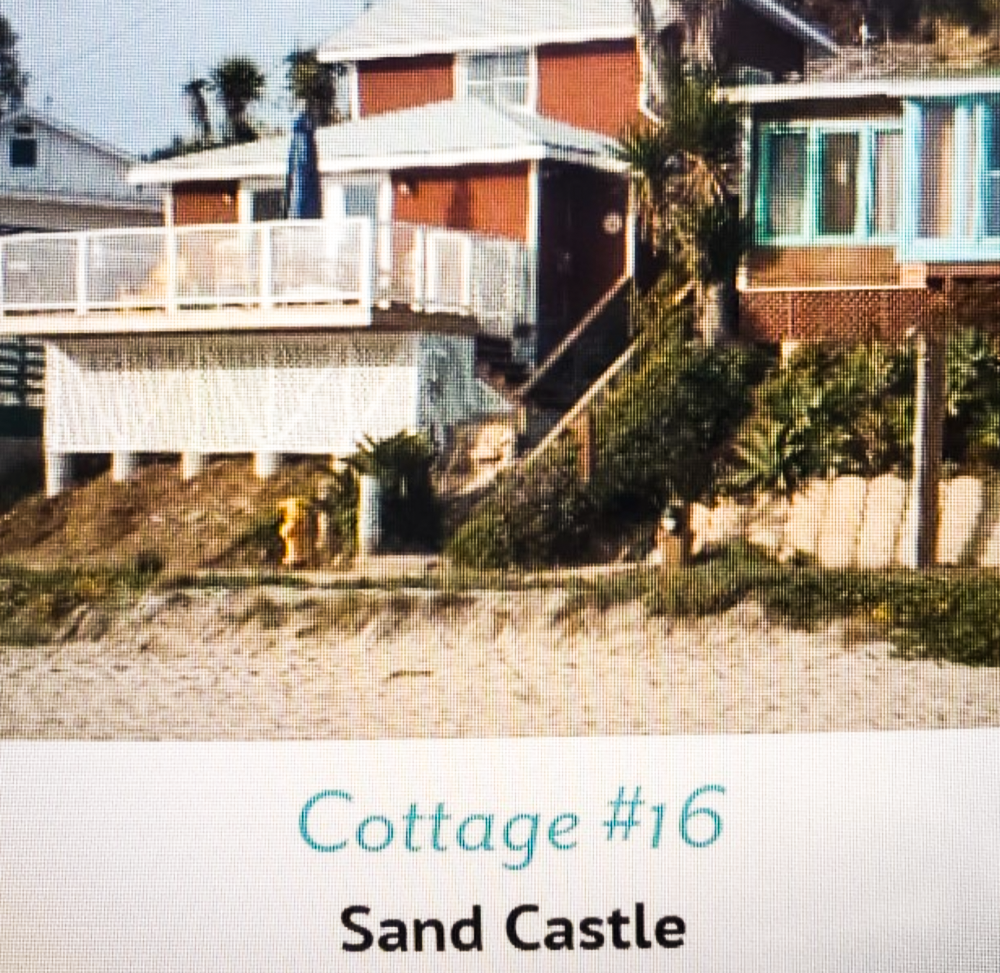 The Conservancy provides the educational programs which hopefully will continue to generate such interest. Currently, its students are coming from Santa Ana, Anaheim, and Garden Grove, and have had little experience with the beach or the ocean. Most of the students come from lower income families, and are therefore being given the opportunity to expand their horizons. The effort seems to be working, and about a third of the students have decided to pursue a STEM educational program.
The cottages at Crystal Cove were actually originally built by squatters in the 20's and 30's, and in the 1940's the Irvine Company leased the properties to the tenants that lived there. In 1979, the property was sold to the California State Park System. The cottages are in various stages of disrepair, and the Conservancy, in collaboration with the State Park System, is in the process of restoring them to what they looked like during the period from 1939 to 1952, a project which is costing upwards of $40 million. Presently, 29 of the original 45 cottages have been restored, and 22 units are available for overnight rentals, with rates ranging from $39 to $277 per night. To reserve a cottage takes a little perseverance.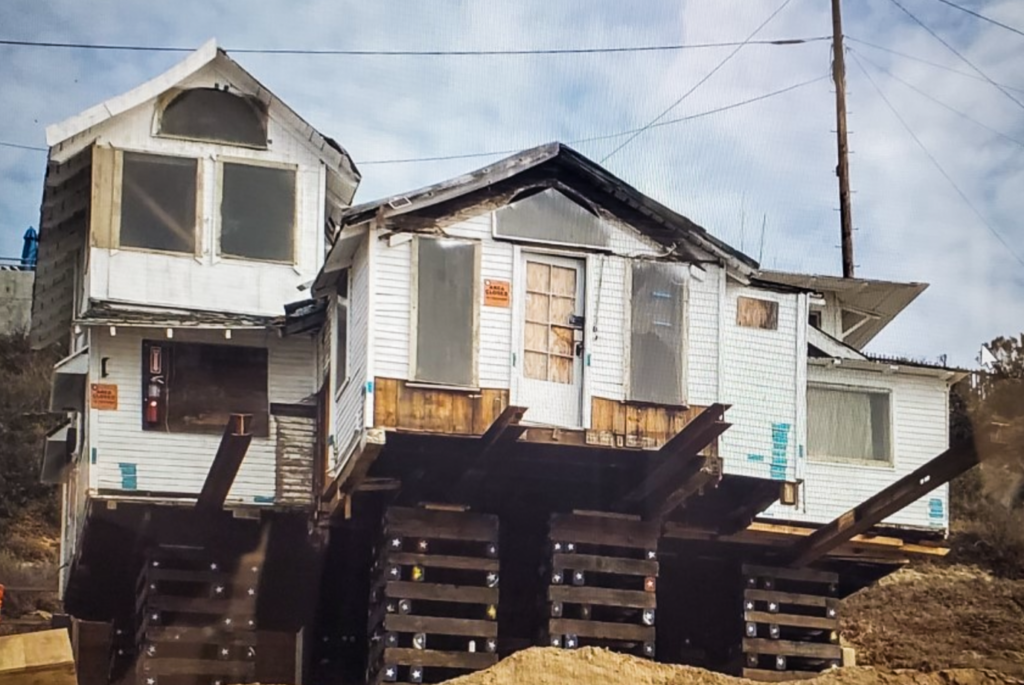 All cottages are reserved via www.reservecalifornia.com and you will need to dedicate yourself to check every morning on their website at 8am and see what becomes available 6 months ahead of time; there is apparently a lot of competition to make these reservations!
For all things having to do with the Crystal Cove State Park and Conservancy, please visit their website at www.crystalcove.org.
This week's winning raffle tickets were held by Lynda Wood and Gina Lesley, each of whom took home $30.
MEANWHILE, STAY SAFE - D.S.
DATE/SPEAKER/SUBJECT
Oct 14  -  Kristina Mermelstein, Paraeducator at
Bridges Community Day High
Oct 21  -  School Business Meeting - no guests please
Oct 28  -  Karen Yelsey, President of School Board, Newport Mesa USD: "How to Support the Social and Emotional Need of our Kids"
Luncheon meetings are generally held at the Bahia Corinthian Yacht Club in one of the banquet rooms beginning at 12 noon, with lunch being served at 12:20 pm. You will be emailed an invitation two days before the meeting. Please notify Richard Swinney or Bob Wood by this Wed 2PM if you are planning on attending.